TheCompleteAnimorph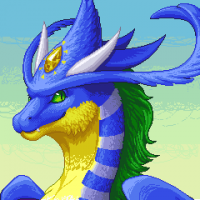 TheCompleteAnimorph's forums avatar
TheCompleteAnimorph is an "in-cave spriter" on Dragon Cave. She has been actively spriting since 2010, and created sprites for the 2012 Festival of Eggs and 2014 Valentine's Gardening. She debuted as an in-cave spriter with the release of the Pyralspite Dragons in September, 2014, though her first solo release was the Script Dragon in July 2017.
Fun Fact:
References
Edit
Pages in category "TheCompleteAnimorph"
The following 24 pages are in this category, out of 24 total.
B

C

D

F

F cont.

G

P

S

T

T cont.

U

V

Z
Ad blocker interference detected!
Wikia is a free-to-use site that makes money from advertising. We have a modified experience for viewers using ad blockers

Wikia is not accessible if you've made further modifications. Remove the custom ad blocker rule(s) and the page will load as expected.