Send a Flower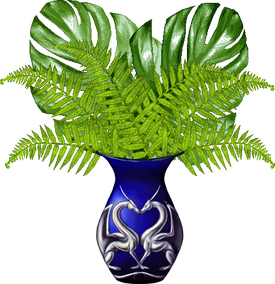 Blank Vase
Valentine's Day 2013 was celebrated with the "Send a Flower" event, where users can send flowers to either a friend or a random user. The flowers a user received is displayed and arranged in the big vase, which can be found by clicking the user's trophy badge, a small vase with a red flower.
To prevent spam, players could only send one flower every two minutes.
There were 135 flowers in total to collect, including the "LolGardenia", which is randomly sent out by TJ09.
Carnations were intended in the original release but were in need of sprite replacement and thus were delayed until the last few days of the event.

Event started: February 14, 2013 at 00:00:01
Event ended: February 20, 2013 at 23:59:59.
Contributor List
Edit
Coder: TJ
Organizer(s): LadyLyzar
Badges: Sif
Big Vase: LadyLyzar
Greenery Backdrop: Mysfytt
| User | Organizer | Conributor | Badge Spriter |
| --- | --- | --- | --- |
| | | | |
Flowers and Artists
Edit
List of all 135 flowers and their spriters.
Note:
Please do not upload the old Carnation sprites. (Request from the spriter)
| Artist | Flowers |
| --- | --- |
| Aangs-sister | |
| Earthgirl | |
| Fiona BlueFire | |
| Imbecamiel | |
| Infinis | |
| Jmm | |
| JOTB | |
| Kiffren | |
| Kuraianubis | |
| LadyLyzar | |
| Mysfytt | |
| Pokemonfan13 | |
| Shikaru | (Sendable by TJ09 only) |
| Sif | |
| Thuban | |
Additional Information
Edit
Shikaru, spriter of the mysterious flower, solved the mystery of the "LolGardenia" with a poem:
(Read the first letter of each line.)
"



This little Gardenia caught your eye.
Just a strange coloration, within vases it would hide.

Searching and searching you've all tried to analyze clues.
Even skipping, and connections, and a few twos.
Nevertheless the clue sits there in sight.
Did I mention that the 'answer' was said last night?
Some have figured out this little mystery it would seem.

True though, I haven't said who.
However my words seem to have boggled you.
Even if this seems to be getting out of hand.
My hope is that you've had fun in the end.

— Shikaru
Ad blocker interference detected!
Wikia is a free-to-use site that makes money from advertising. We have a modified experience for viewers using ad blockers

Wikia is not accessible if you've made further modifications. Remove the custom ad blocker rule(s) and the page will load as expected.