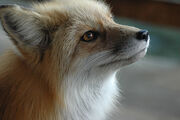 KONICHIWA!
And welcome to my page!!
I am Yami no Akuma, or Demon of Darkness. You may call me Akuma, or Demon, if you prefer. I like music, especially Vocaloids, LOVE anime, my favorites being Kuroshitsuji and FullMetal Alchemist. I dislike.....hmm, well, sports. I LOVE reading!!!! (I'm an otaku. And a bookworm.) Right now I am reading Jonathan Strange and Mr.Norrell. BEST. BOOK. EVER. In fact, I made this account so I could do a wiki for them...<3
So.... Really, if anyone could help me do that, I would be honored. Eheheh. To be frank, I don't know what to type right now. I'm not much of a blogger. So, I guess you shall have to deal with this pitifully sparse page for now. Help on how to make wikias would be very,very,very, greatly appreciated. Arigato.
Sayonara.
Sincerely,
YAMI NO AKUMA
My favorite pages
Edit
Add links to your favorite pages on the wiki here!
Favorite page #2
Favorite page #3